Aquatic Products Technology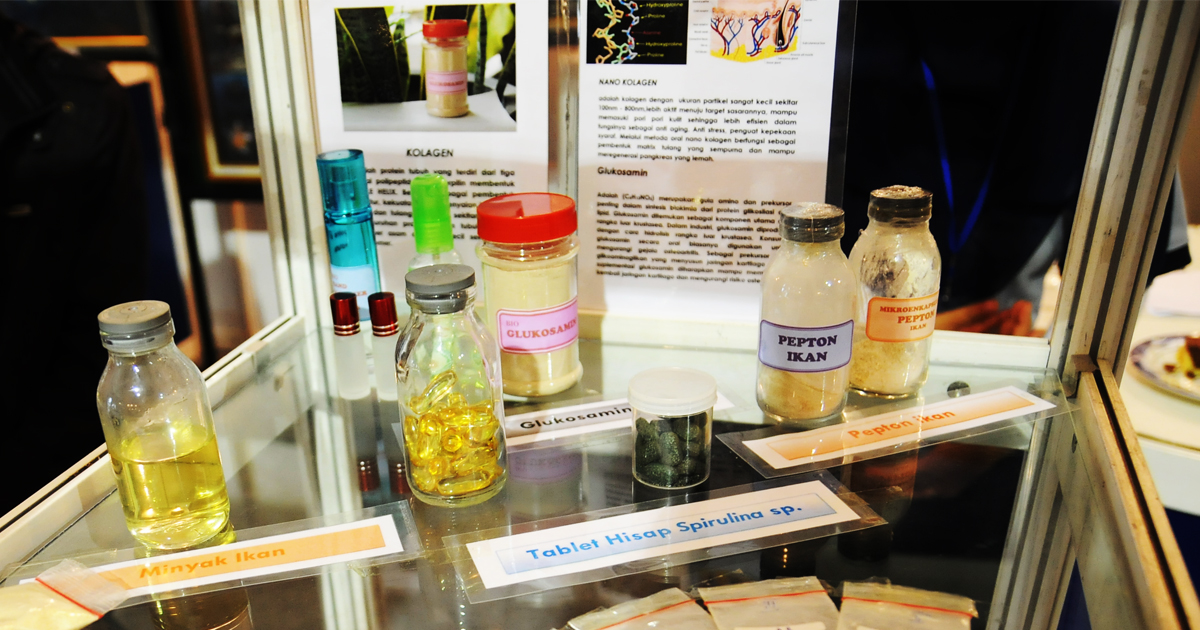 Mandate
Mastery of the science and technology of aquatic biological resources to produce primary or processed products from marine, fresh and brackish waters.
Center of Excellence
Department of Aquatic Products Technology (APT) is one of departments in Faculty of Fisheries and Marine Science, IPB University, that have important and strategic role in national level in human resource development and science development in aquatic management resource. The development of science and technology in APT department focusing on aquatic biodiversity processing. Indonesia is ranked first in the world for aquatic resources richness. Science and technology that become a scope in APT Department covers Handling and Characteristics of Aquatic Raw Material, Biotechnology Aquatic Products and Aquatic Products Cultivation Technology that are appropriate and have a modern technology, nature friendly, zero waste in fulfilling global demand.
Entrepreneurship become a spearhead of APT Department with superior products that have been commercialized like carrageenan, chitosan, cosmetics derivative chitosan, carrageenan, and various active material through collaboration with several industries and food products with "Sakana THP" brand that developed by Lab Production Unit Aquatic Products Technology Dept IPB. Currently undergraduate APT department other than accredited A by BAN PT, also have International Accreditation form AUN-QA.
Employment
University lecturer, researcher LIPI and Litbang Ministry postharvest handling, biotechnology and fisheries products, bureaucrats beneath Ministry of Marine and Fisheries; Ministry of Industry, Ministry of Trade, Interior Ministry, Ministry of Education and Culture, and BAPPENAS, manager and supervisor of fisheries products processing production and quality control division, quality auditor in fisheries processing industries, fisheries products entrepreneur, banking, mass media, NGO.