Forest Products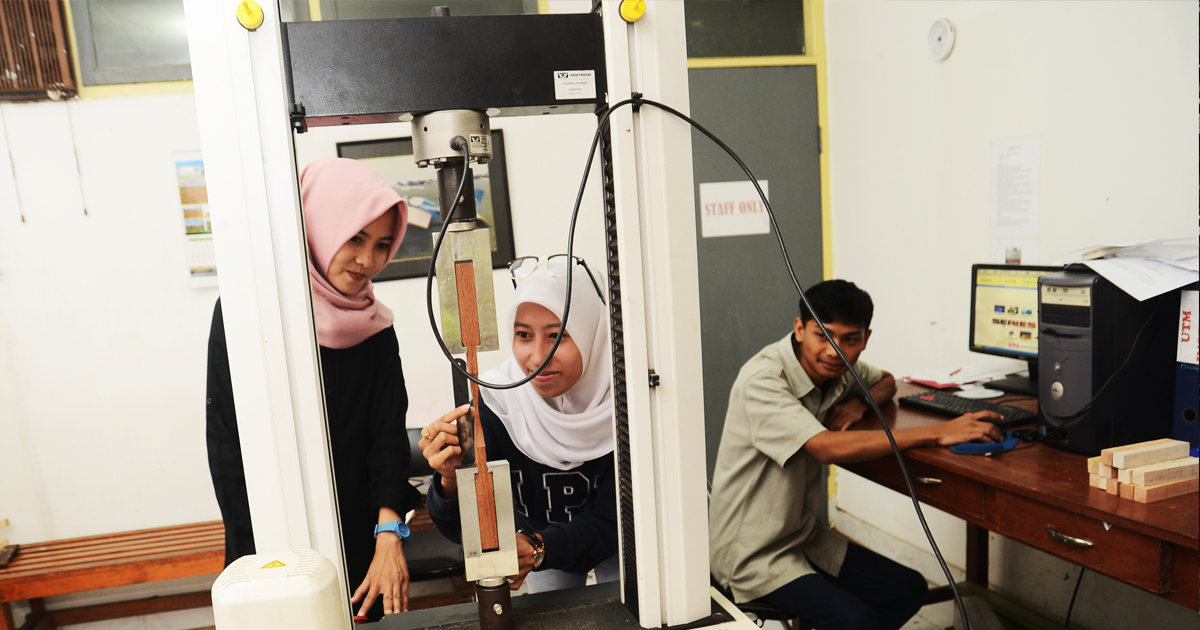 Mandate
Mastery of the knowledge and technology of utilizing forest products to produce primary forest products.
Center of Excellence
Forest product department is the first department in Indonesia that held an education about utilization and processing forest products in Indonesia. This department became a trendsetter in holding and developing higher education in forest product technology field. This department have a vast cooperation networking, among them: Ministry of Forestry, Ministry of Education and Culture, Ministry of Industry and Trade, BUMN, BUMD, local government, LIPI, various local and foreign private enterprises, US Embassy, Goettingen University, Dresden University of Technology, Nancy University, ParisTech Institut, University of Tokyo, Utsunomiya University, Kyoto University, Shimane University, Kangwon National University, Chiayi National University, Universiti Putra Malaysia, Tanabe Foundation Jepang, Wood Research Institute (WRI) Kyoto Jepang, Australian Centre for International Agricultural Research (ACIAR), International Tropical Timber Organization (ITTO), Japan Society for Promotion of Sciences (JSPS), public and private universities in Indonesia. Producing graduates that possess knowledge, technology, management, and economic also environment in providing raw material and industrial processing and forest product utilization to be able to execute sustainable forest resource management.
Employment
Government: Ministry of Forestry, Ministry of Agriculture, Ministry of Industry and Trade, Bappenas, BKPM, Local Government; Private: wood industry, paper pulp, furniture, construction and design interior, handicraft and souvenir, perfume, pharmacy, HPH and HPHTI, BUMN, Perhutani, Inhutani; NGO, reporter.